I can finally start putting weight on my foot! :) I went in for another follow up on my ankle on Monday and the doctor gave me the go ahead to start trying to walk. I have to go to physical therapy 2-3 times to work on it. It's going to take me a while longer than I had planned for me to be able to walk without crutches or the boot. I've made good progress though so far. I was able to put pretty much all my weight on it yesterday at physical therapy. My heel is pretty painful yet though when I try to walk.
I have to say though that going to Michaella's volleyball games on crutches is much easier than with the scooter. We stayed busy with all her games last week. She had 3 of them! This week she only had one, so that was a nice break. She only has 2 more before the season is done. It has gone by very fast. She has improved so much since the start of the season. I've been a bad mom though and haven't taken a single picture. :O I should just try to take her camera with me to her last couple games since it's so much easier for me to carry right now. It would definitely be easier than trying to take my big camera bag.
This week has really been starting to feel more and more like fall. The afternoons have been nice and warm, while over night it has gotten down to freezing a couple of times already. The furnace even kicked in last weekend. It's so hard to decide what to have the kids wear to school in the morning, so we they have been going in layers of clothing, which leads to more laundry. I have to say I had been enjoying my little break of not having to do all the extra laundry. :) It was almost impossible for me to get my knee scooter by the washer and dryer so Paul and the kids have been having to do it all. (Though I did still have to fold it.) Now I can kind of get to the washer and dryer and have my little helper use a clothes basket to bring the laundry to the family room for me to fold.
The cooler weather has also made me feel inspired to bring you a new fall kit! :) Fall's Fanciful Colors is inspired by all the gorgeous colors that the leaves start to change to during this time of year. It also was inspired by our trip to the pumpkin patch two years ago. Kailee was such a cutie running around picking out her pumpkin (and then trying to lift it. :) ).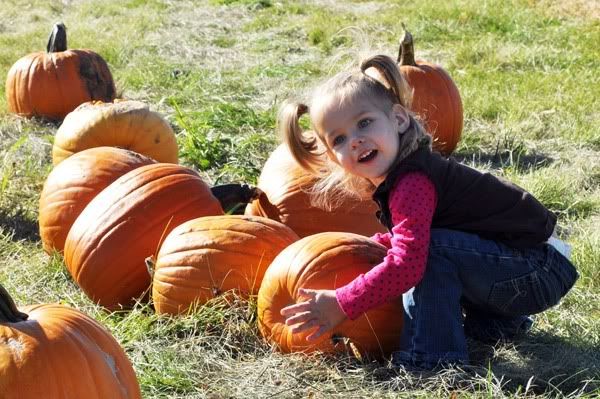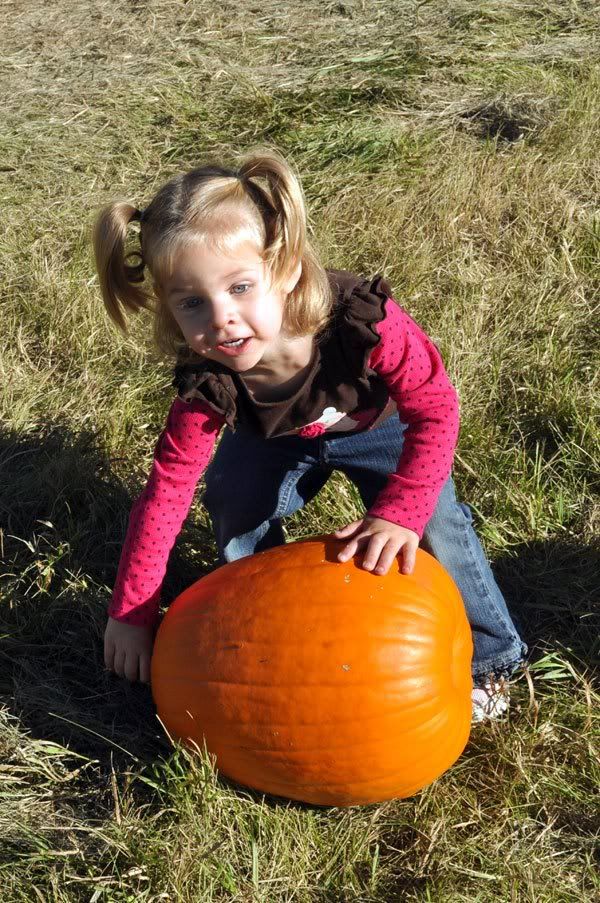 Love the way this kit turned out and it's going to be perfect to scrap those great memories we made that day. Don't forget all new releases at ScrapMatters are 20% off through Sunday.
Here's one of the pages I have scrapped of those pumpkin patch pictures so far using this fun kit. Can't wait to work on some more.
Make sure to stop by ScrapMatters starting Monday for the new daily download. Here is a little sneak peek of the kit you will get FREE if you stop by and grab the pieces each day. The first one will go up at 12 am EDT on October 1. Don't miss it!
Not only do we have this awesome daily download starting on Monday, but the new designers from our recent call will also be revealed! Want a little peek at the goodness they are bringing to the store? Check this out!
So many exciting things happening and they are only going to get better! :)
I also have a coordinating freebie alpha for you today! :)
You can download it
here
.
Until next time... Happy Scrapping!