September has been another busy month around our house. (Actually what month isn't busy. lol.) The kids are getting into the school routine and Kailee and I are getting used to it, too. Michaella's activities are in full swing. This year besides dance Michaella has decided to give volleyball a try. She did it for a week this summer and really enjoyed it so when the opportunity came this fall for her to do it again she jumped at the chance. So two days a week afterschool she has practice. One day it's just the fifth graders and the other day the sixth graders join them. They are going to have 2 games against a neighboring town. Michaella is pretty excited about it. She is also in dance again this year. This too is with the sixth graders, though, their dance teacher is talking about splitting them up again since the class is so large. She seems to be enjoying dance much more this year, also. When volleyball is done for Michaella we have a couple weeks before Hunter starts basketball practice. All of this makes for never a dull moment around here.
Last Friday was my anniversary. We decided to take the kids to a large county fair about an hour from here on Saturday. It was so cold and wet. Definitely not the greatest fair going weather. We got there around 1:30 and headed straight for the commercial buildings to get out of the rain. Apparently everyone had the same idea because those buildings were packed. Thankfully the rain finally quit by the time we were finishing up the last building. The temperature didn't get much warmer, but at least we weren't getting wet while we walked around the rest of it. For Christmas last year Paul got a gift certificate for a hotel about 20 minutes from the fair, so we decided that it would be a great time to use that, too. We got a 2 bedroom suite and it was so nice. The kids even got some time in the pool when we got to the hotel that night. I really liked that the kids had their own room, so they could go to sleep but Paul and I could still stay up for a while.
My scrapping mojo apparently is still on vacation. I so wish it would hurry up and come back. I sure miss it. I did manage to get a couple layouts done the last couple weeks though.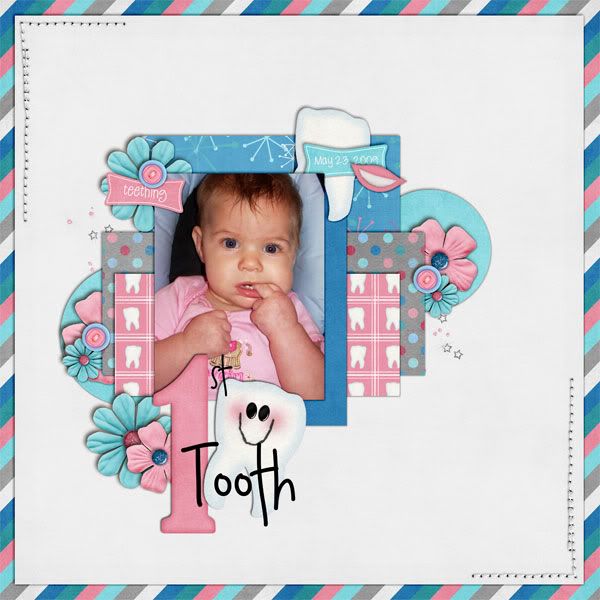 credits here
credits here
credits here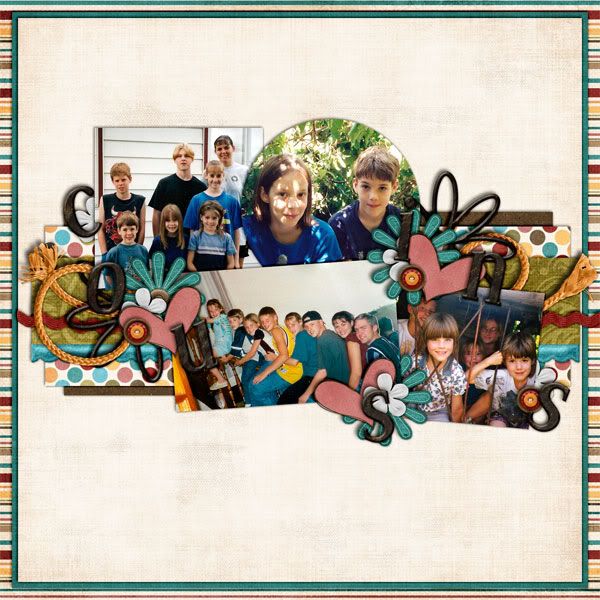 credits here
credits here