Scrap Matters is turning 3! Woohoo! Congrats Scrap Matters. You are going to want to head over there this weekend for all the great fun going on in the forum. There wil be games, chats, speed scraps and awesome prizes you won't want to miss. Don't forget to also check out the blog starting Saturday morning to hop on the blog train to pick up some fun additions for the kit you get free after spending $20 in the store. And what would a celebration be without a great sale. Starting today all personal use items are 30% off (sweet deals not included) & commerical use is 20% off.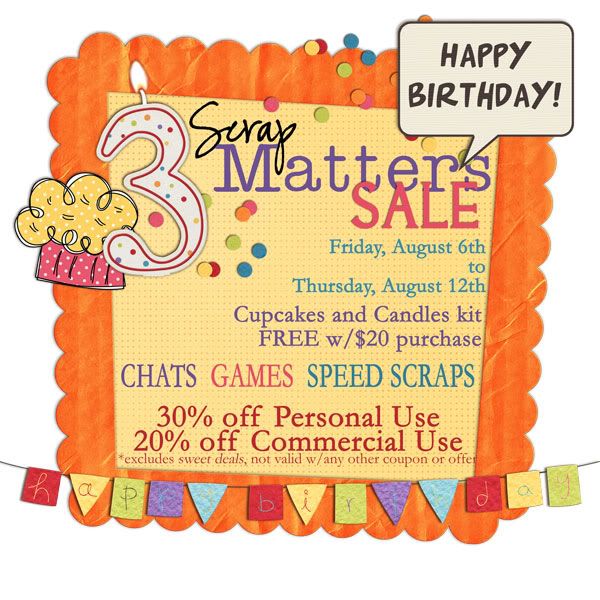 Here is the schedule of all the fun.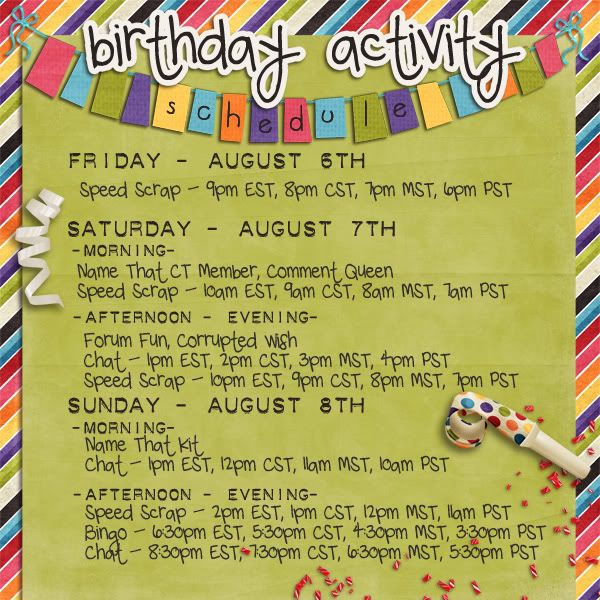 And if that weren't exciting enough geniaBeana is also making her Scrap Matters debut today. She is one of the August guest designers.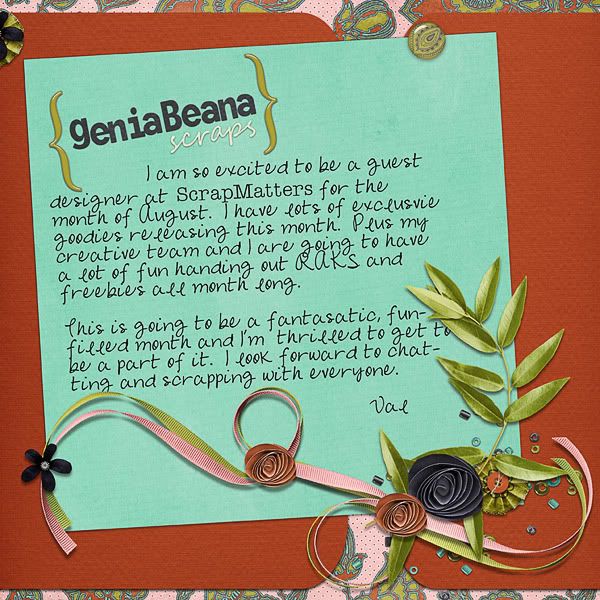 What an awesome way to start this last month of summer!